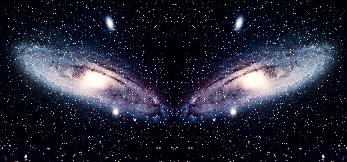 Astrojan Astronomical Picture Collection
Gravity. Is it really a pulling force?Not.
---
---









---
This Astronomy images site accessed

times since 13 May 1998. Last modified: 12 ápr 2023. Constellations
---
Deep Sky Astronomy pictures of Celestial Bodies Gallery. Astronomical images of Nebulae, Galaxies and Solar System Planets. Images of galactic and Planetary Nebulae. Globular Clusters of Cosmos. Stars of Galaxies, Gravity Push and a new Photon model. Spiral Galaxy pictures of Space or Heaven. Astronomy photos of Open and Globular star clusters. Pushing gravity Michelson, Silvertooth and Hafele Keating experiment. Debate Einstein relativity theory. Flowers, Birds, Proteines and Enzymes, Waterfalls, Crop Circles. Astronomy images of Celestial Bodies. Astronomical pictures of Spiral galactic cosmos photos. Deep Space images of Heaven.