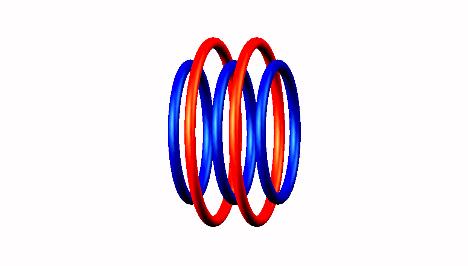 Nuclear structure of = Tritium (half life = 12.329 y). Move mouse on image for destabilized form of Hydrogen 3 nucleus

Blue toruses = 3 protons
Red toruses = 2 nuclear electrons

Atomic number of H (1) = protons (3) - nuclear electrons (2)

Spin = 1/2+

Hydrogen 3 decays by electron emission (from the left) of Hydrogen 3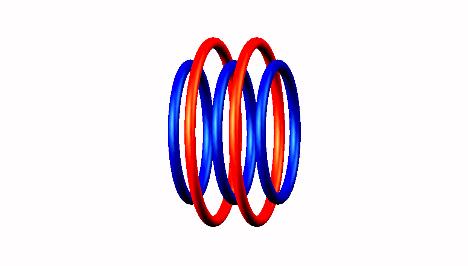 destabilized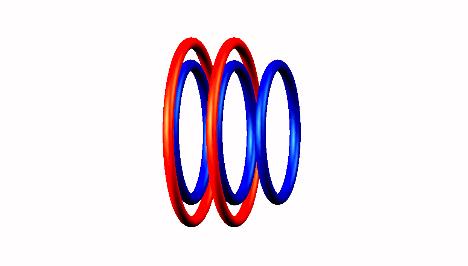 form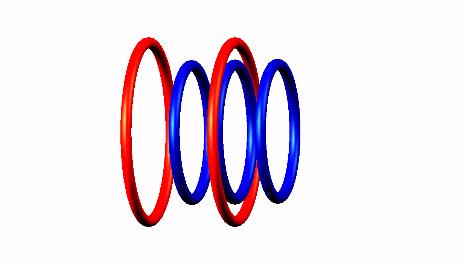 producing Helium 3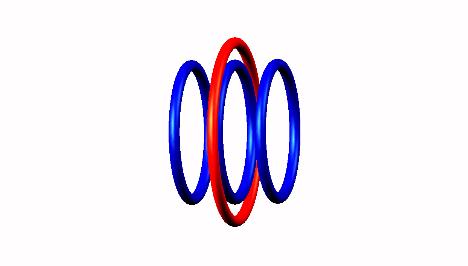 nucleus (stable).
Click on image for He3 nucleus.

Photon model of light,         Neutronok nem léteznek





H3 trícium atommag szerkezete. Tedd erős mágneses térbe és elektromos erőtérrel rántsd le róla az elektront. Vizsgálandó az izotópátalakulás sebessége és az energiatermelés. Structure of Hidrogen 3 element nucleus and destabilized form ready to neutron emission. The neutron always consists of a protontorus inside a three times greater electron torus. There is no quarks in neutron or proton, quarks does not exists.