Nuclear structure of (half life = 290 yoctos). Move mouse on image for decay form of Hydrogen 6 nucleus

Blue toruses = 6 protons
Red toruses = 5 nuclear electrons

Atomic number of H (1) = protons (6) - nuclear electrons (5)

Spin = 2-#

Hydrogen 6 decays by neutron emission (from left position) of H 6 nucleus
decay form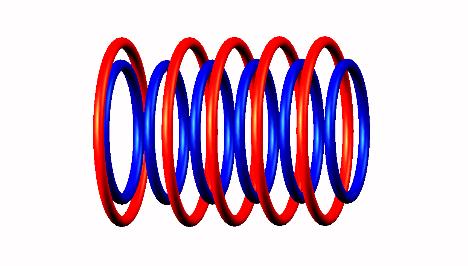 into Hydrogen 5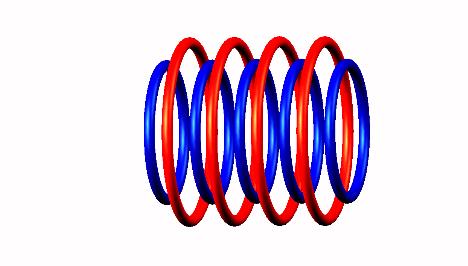 .
Hydrogen 5 decays by 2 neutron emission (from left and right side position) of H 5 nucleus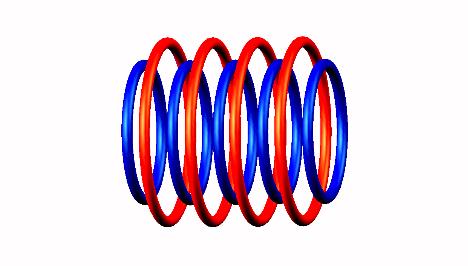 decay form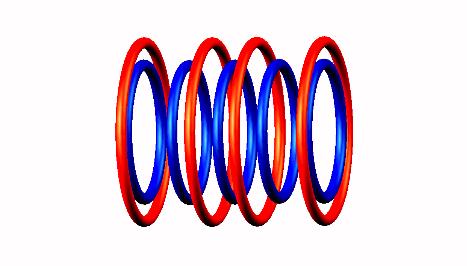 and H 3 nucleus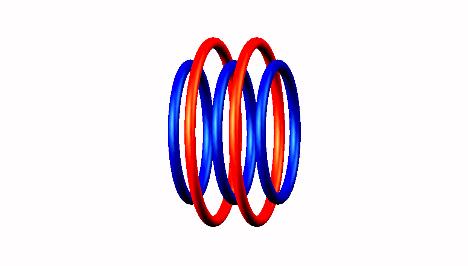 produced (Tritium).
Click on image for Hydrogen 5 nucleus image

Jin-jang photon model
Torus nuclear structure of elements




H6 atommag tórusz modell szerkezete. A proton tórusz kék, a magelektronok piros színűek. A H6 izotóp neutron kibocsátással bomlik, először egy neutron lökődik ki hidrogén5 keletkezéssel, majd a hidrogén 5 további két neutront bocsát ki. A neutron mindig egy elektrontóruszba pattintott protontórusz párost jelent, önálló neutron az álomkvarkokkal, mesegluonokkal nem létezik. Hydrogen 6 nuclear structure and neutron emission.