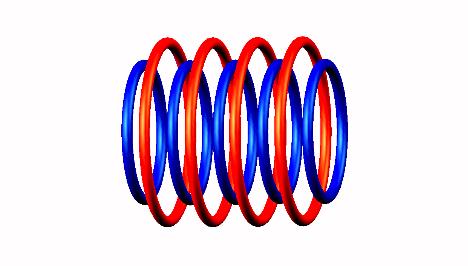 Nuclear structure of (half life = >910 yoctos). Move mouse on image for decay form of Hydrogen 5 nucleus

Blue toruses = 5 protons
Red toruses = 4 nuclear electrons

Atomic number of H (1) = protons (5) - nuclear electrons (4)

Spin = 1/2+

Hydrogen 5 decays by 2 neutron emission (from left and right side position) of H 5 nucleus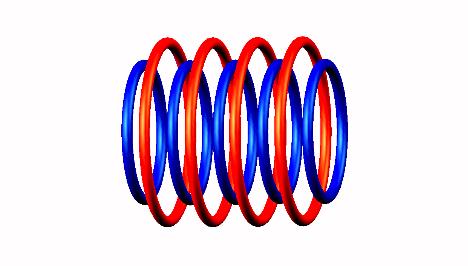 decay form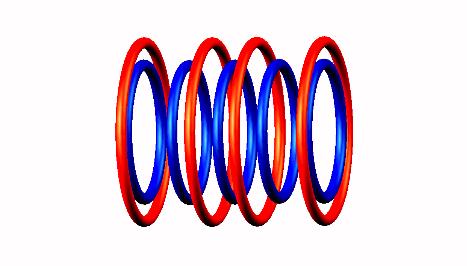 and H 3 nucleus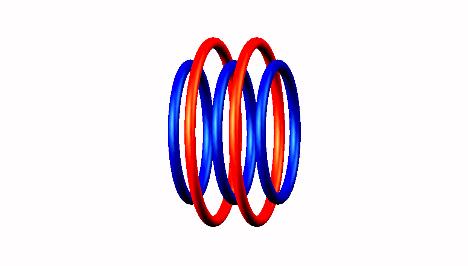 produced (Tritium).
Hydrogen 3 decays by electron emission (from the left) of Hydrogen 3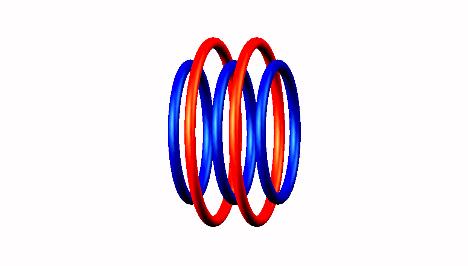 destabilized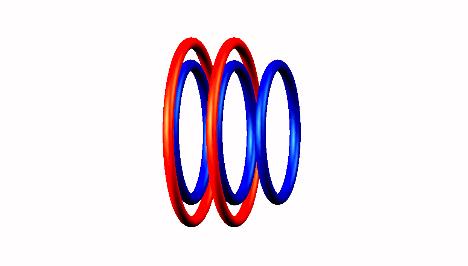 form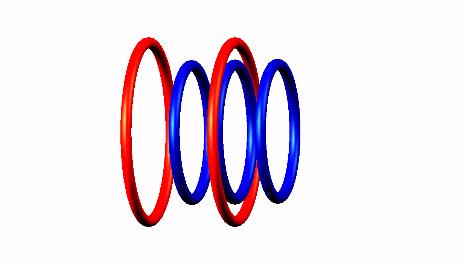 producing Helium 3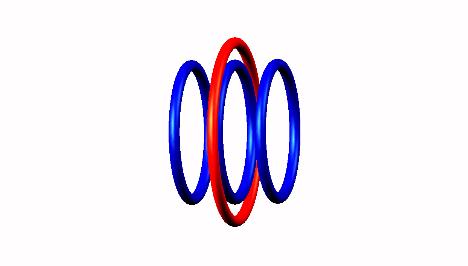 nucleus (stable).
Click on image for Hydrogen 3 nucleus image

Jin-jang photon model,         Neutronok nem léteznek       Azonos tömegű izotópok vizsgálata
Torus nuclear structure of elements




Hidrogén5, H5 izotóp atommag tórusz szerkezete. Hydrogen 5 element nucleus structure. Destabilized form of Hydrogen5 decays by 2 neutron emission from end of nuclear rod and stable Hydrogen3 (Tritium) produced.