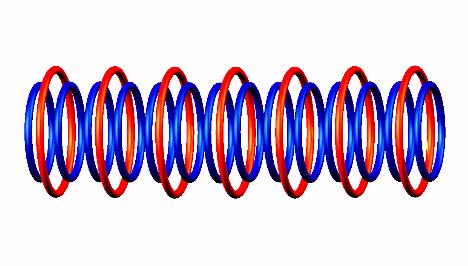 Nuclear structure of (stable).

Blue toruses = 14 protons
Red toruses = 7 nuclear electrons

Atomic number of N (7) = protons (14) - nuclear electrons (7)


Yin-yang photon model of light
Nuclear symmetry,       Nuclear structure of elements
Nuclear properties







Nitrogen 14 nuclear structure. The N14 stable isotope is perfectly symmetrical, every two proton has a nuclear glue, a nuclear electron. Gluons does not exist.