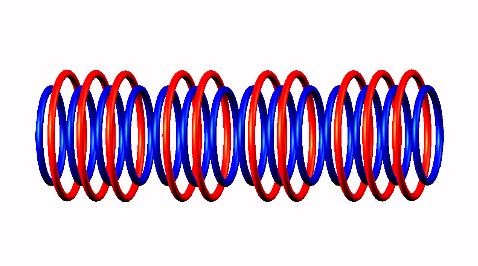 Nuclear structure of (half life = 4.84 ms). Move mouse on image for Be14 decay form.

Blue toruses = 14 protons
Red toruses = 10 nuclear electrons

Atomic number of Be (4) = protons (14) - nuclear electrons (10)

Beryllium 14 decays by an electron emission of Beryllium 14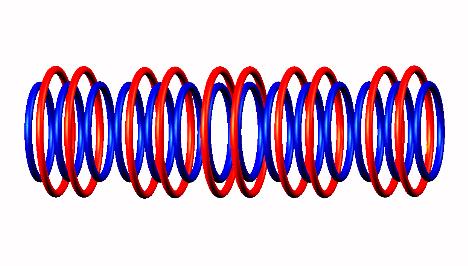 decay form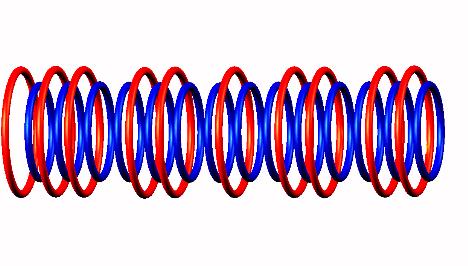 to Boron 14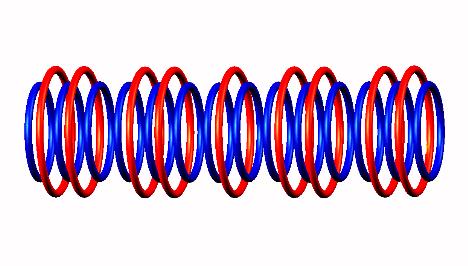 and Boron 14 decays a delayed neutron emission of Boron 14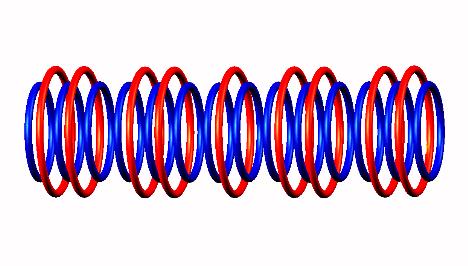 decay form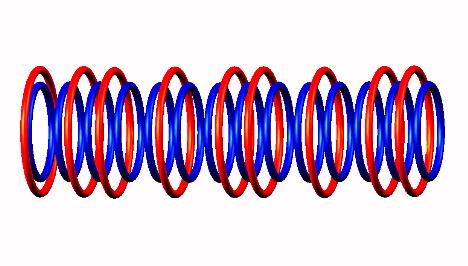 to Boron 13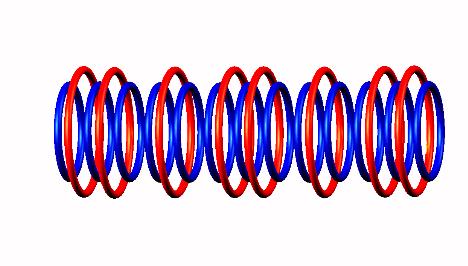 (half life = 17.33 ms)
Click on image for B14 nucleus neutron decay form.

Foton és részecskemodell
Az atommag szerkezete
Atommag szimmetria



Beryllium 14 nucleus torus structure model. Mechanism of decays by electron and neutron emission. Azért elektron emisszó mert robbantja le magáról, a Berillium 14 proton - elektron nanocsőnek nincs stabilizálható szerkezete neutron ledobáshoz, ezért az elektron átlendül a baloldali proton felett és így neutronként nem tudja magával rántani a szélső protont. A túlságosan sok magelektron nem fér el a proton nanocsövön.