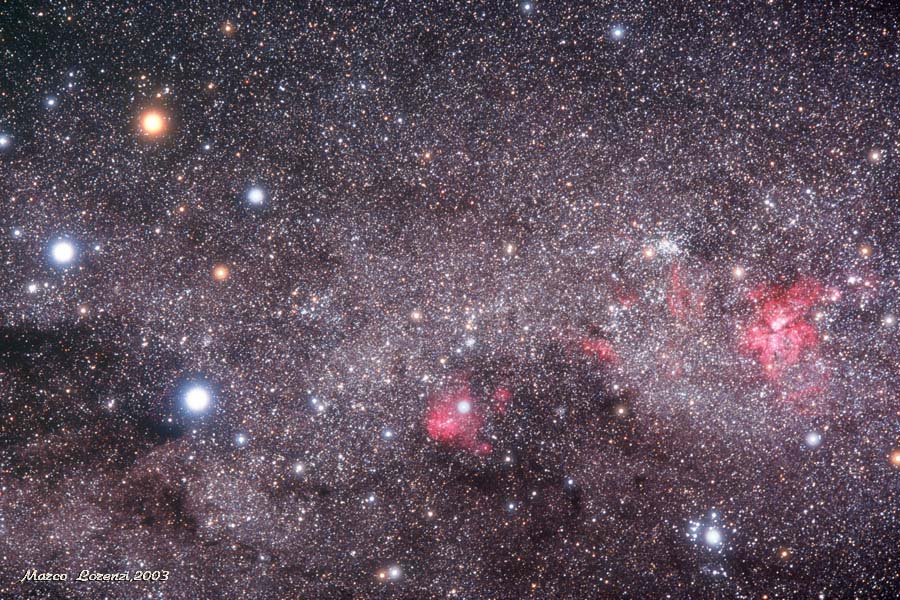 Constellation
Stars
Wiki
© Image provided by M. Lorenzi,
astrosurf.com
eta Car
Crux
,
AstroEder
,
Skymap
,
Aladin Lite

Click right mouse button over sky picture for constellation border lines Set your mouse at any corner for picture of the sky solely.
Photos of Crux Constellation, Southern Cross. Astronomical images of Carina constellation eta Carina, Running Chicken, NGC 3603 / 3576 nebulosity. Stars of crucis, Mimosa, Acrux and Gacrux respectively are commonly used to mark the direction south. Jewel Box open star cluster. Dél Keresztje csillagkép és a veszedelmes halálcsillag, az éta Carina. Carina Nebula. Coalsack. NGC 3572, NGC 5291, IC 2944, Shapley Supercluster.