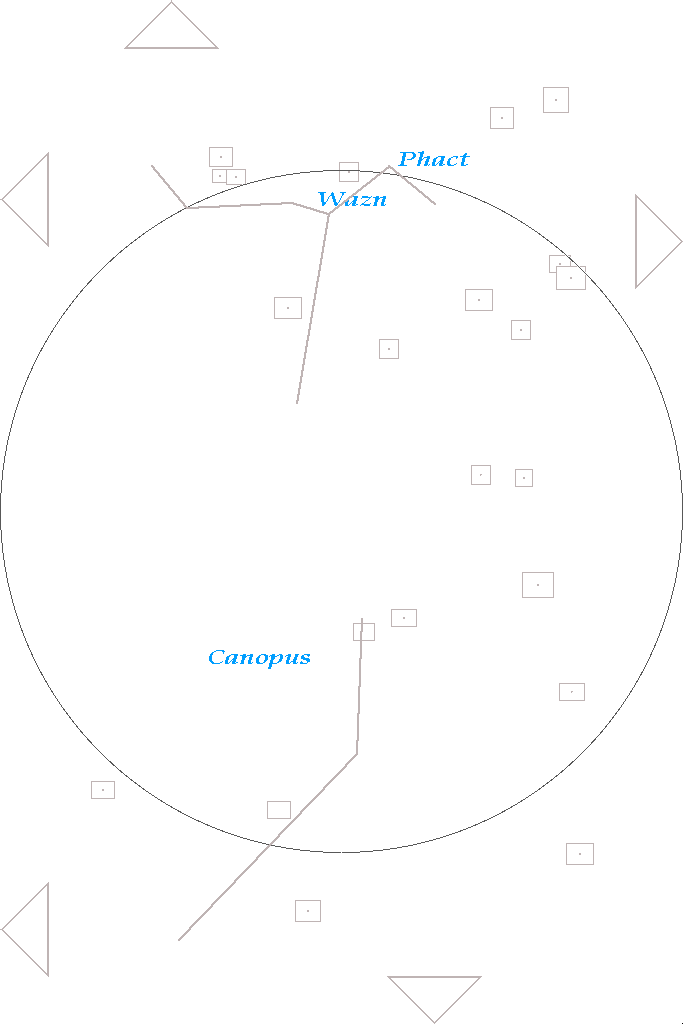 Pictor
Constellation
Stars
Wiki
,
Columba
Stars
, ©
Image
provided by T.Credner,
Allthesky.com
Skymap

Click right mouse button over sky picture for constellation border lines Set your mouse at any corner for picture of the sky solely.
Columba and Pictor Constellation interactive clickable Astronomy images. NGC 1672, NGC 1808, NGC 1879, NGC 2090, Abell 3376 Galaxy cluster, ESO 121-6.