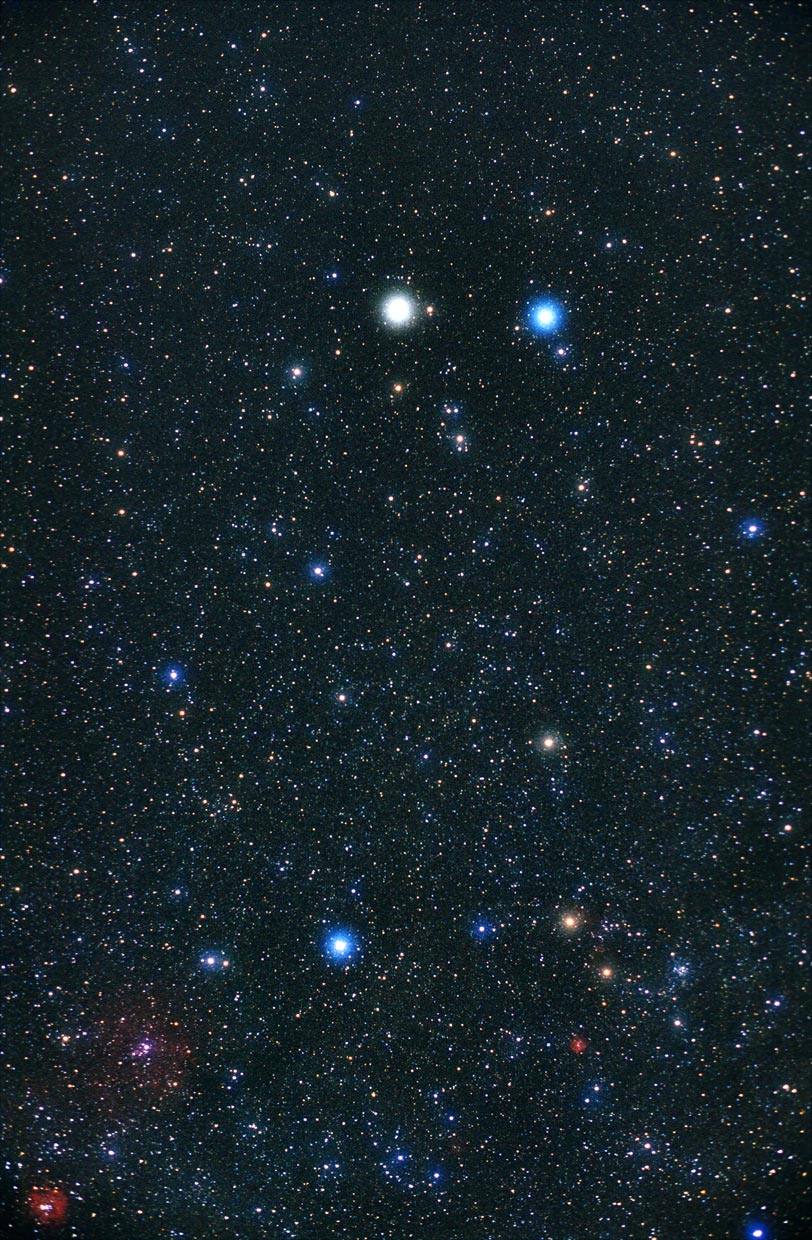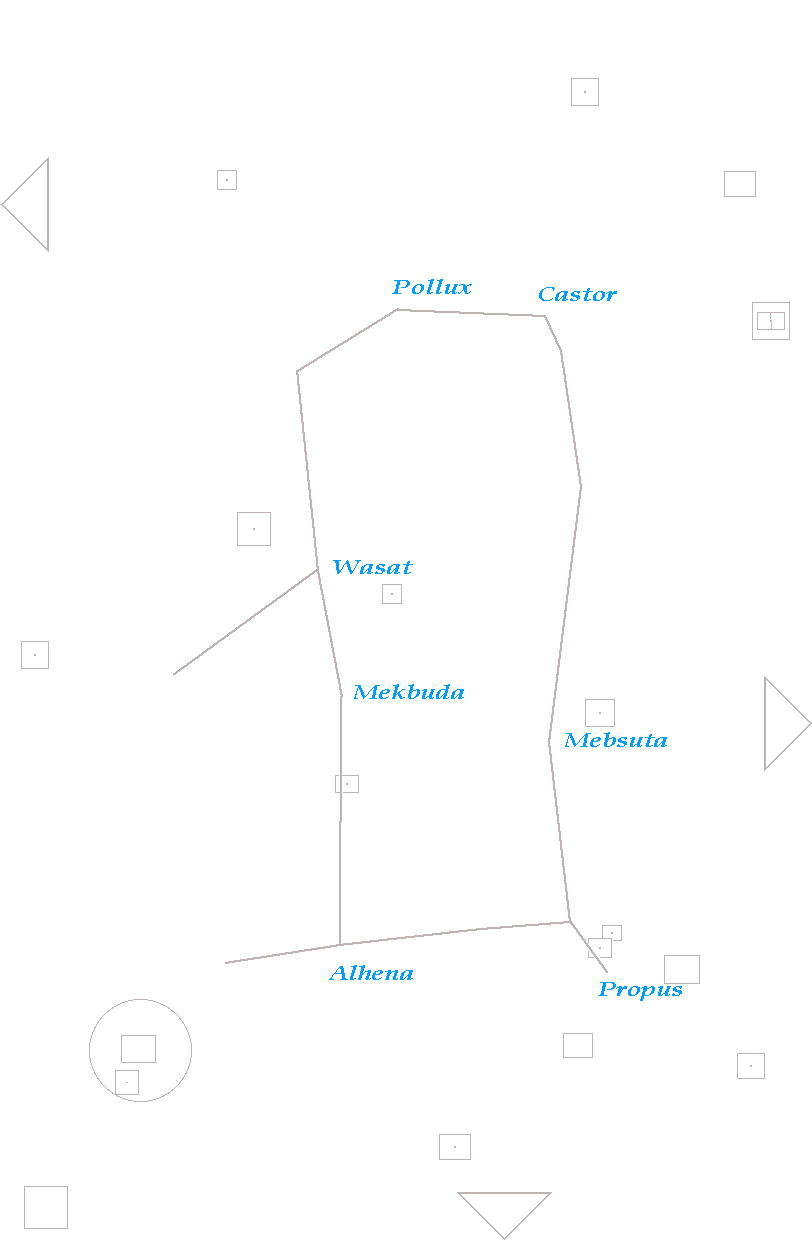 Constellation
Stars
Wiki
© Image provided by P. Durville,
www.astrosurf.com
Gem
Ikrek
Skymap
,
Aladin Lite

Click right mouse button over sky picture for constellation border lines Set your mouse at any corner for picture of the sky solely.
Mebsuta Mekbuda Gemini Constellation photos. Ikrek fotók sky pictures Pollux Castor astronomical Constellation. Gemini images and deep sky astronomy melucta zwillinge. Ikrek csillagkép fotók. IC 443-444, NGC 2174. Alhena, Meboula, Tejat geminorum, Wasat, Alzirr, Propus. Heavenly twins pictures of Gem. Monkey Head. MACS J0717.5+3745 MACS J0717.5+3745, Arp 82, Jellífish.