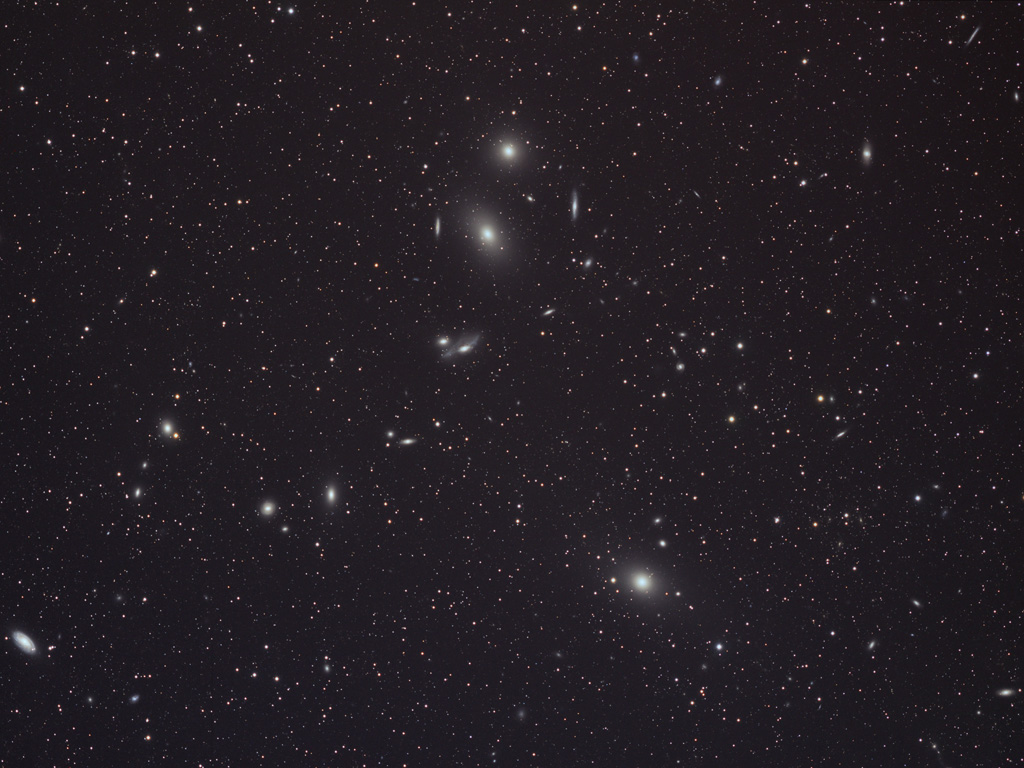 Virgo Cluster of
Galaxies
Wiki
©
Image
provided by J. Harvey,
SSRO
,
Virgo cluster
and
Markarian's Chain
,
Astroveto
,
Virgo cluster
,
Skymap

Click right mouse button over sky picture for constellation border lines Set your mouse at any corner for picture of the sky solely.

No ads. Markarian Chain. Virgo cluster, NGC 4388. NGC 4438, M84-M86, M87. Mint az őrült ki letépi láncát rohan az NGC 4402 az M 86 óriás elliptical ölelő karjaiba. Virgo A.